About Us
Our Founders and Team
Robin D. Ross MD, MPH, CPH; Co-Founder and Board Member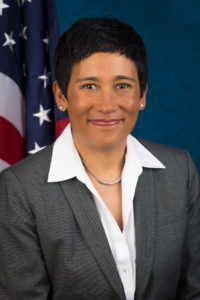 Dr. Ross currently is a global ophthalmology consultant focused on building eye care capacity in low-income countries to prevent blindness. She is a board-certified ophthalmologist who specializes in vitreoretinal diseases and surgery for over 25 years.
Dr. Ross received her BA at Stanford University then attended medical school at Weill Cornell University Medical College where she completed a Basic Science Vitreoretinal Research Fellowship in perfluorocarbon liquids that revolutionized retinal detachment surgery. In medical school, she was awarded a Scudder Fellowship to study in India, gaining her first exposure to "eye camps". During her residency in Ophthalmology at The University of Iowa Hospitals and Clinics, she founded the Free Eye Clinic at the Free Medical Clinic in Iowa City.  She was a Heed Fellowship Recipient during her Vitreoretinal Fellowship.
Her overseas development work with two Brazilian ophthalmologists is where things started for Red Rover Ventures in 2004. Her team helped advance sub-specialty training and equipment so patients could receive care locally. In this project, we also learned that "blindness" could be due to "uncorrected refractive error" or lack of access to clean water. The concept of RED was born–Research, Eye Care Education Training, and Development work locally.
In 2013, Dr Ross began the merger of her private practice to the University of Michigan to bring additional cornea and glaucoma services to the Grand Blanc/Flint community and she completed her Master's in Public Health at The Johns Hopkins Bloomberg School of Public Health in 2016. The Ebola Epidemic began in 2014 and she felt called to build eye care capacity in West Africa. She worked on PREVAIL III Ebola clinical studies in Liberia until 2019 and as a Fulbright Specialist in 2017 training ophthalmic nurses.
In 2018, Dr. Ross founded Global Retina Institute with the goal of developing a state of art institute as a foundation for global eye training.  In October 2020, she helped complete the VR Magic software development for a global health module with a future dream of training doctors in Sub-Saharan Africa using a cataract and vitreoretinal surgical simulator.
Chad Cleveringa: Chairman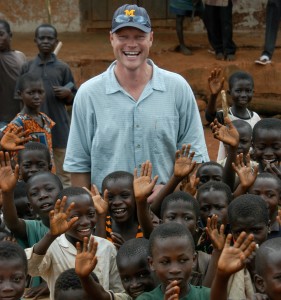 Chad is passionate about "seeing others see" and has over 25 years of experience serving in the "extraordinary eye care field".  He has served with Red Rover Ventures since its founding in 2004.  He has also served on several other boards of non-profits and Christian ministries.
Professionally he is currently the founder and CEO of Viridis Capital Group, a global macro hedge fund manager. 
Before, he was the co-founder and CEO of 7Loaves, which designed and imported into the US market, fair trade artisan products from over 30 countries. 
Before, he was a senior management consultant with the Ann Arbor Consulting Group.  The firm specialized in operations and finance, primarily within the automotive industry, with the energy and health care sectors included.   Most clients were Fortune 100 firms.
He obtained both a Bachelor of Science and a Master of Science in Industrial and Operations Engineering from The University of Michigan's College of Engineering.  
Chad started as an Iowa Hawkeye fan (still is at heart) growing up on a farm in NW Iowa.  Both grandparents and many uncles and aunts were Iowa farmers.
He is now a University of Michigan football fan as well and has been a season ticket holder for nearly 20 years.  He loves cooking for friends and family.  College Game Day and sports of any kind make him smile too.
Robin E. Martini: Executive Director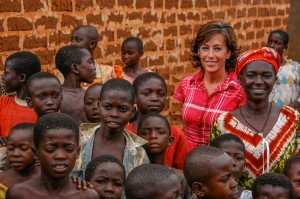 In 2007, Robin joined the board while working as Global Artisan Director at 7Loaves.  Design, staging and creating were natural to Robin as a child but she always dreamed of teaching women to create with limited ingredients. Robin worked with artisans in 30 different countries helping design products using local 'ingredients' for export to the US market.
During her global travels, she also performed medical and educational needs assessments of those communities for future projects.  One of the most frequently requested needs was eyecare to improve vision. She recognized the direct link between vision and the art produced.  She joined Red Rover Ventures with the goal of helping bridge the visual disparity gap. 
She completed culinary arts school in Portland, Oregon with an emphasis on French and Italian cooking, because she enjoyed creating farm to table meals using local ingredients.  Her dream day is cooking in a small makeshift kitchen in Durban, South Africa with women artisans—it's like spending time with a lifelong friend. In 2014, she saw the Eyesi Ophthalmology Simulators with Dr. Ross in Bend, Oregon and started the dream of building a global eye simulation center.  In 2018, she helped design and create the Global Retinal Institute space and website and serve as the first Patient Coordinator. In the process, she also learned to become an eye technician.
In 2020, she obtained additional training in dry eye and assumed the role of the practice's Dry Eye Coordinator, leading to practice awards from Eco Eyes in 2020-2023.
George E Pitra: devout patient, board member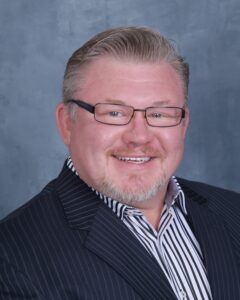 George first became a patient after having poor results with other retinal surgeons. He had several procedures that were unsuccessful prior to meeting Dr. Robin Ross. He feels very indebted to Dr. Ross and her team for going out of their way to salvage his vision and enable him to carry on his
quality of life. George has formal education in finance as well as marketing and has joined Red Rover Ventures sharing our mission of creating a better quality of life through alleviating blindness across the planet.
Kenneth O'Daniel, OD: Board Member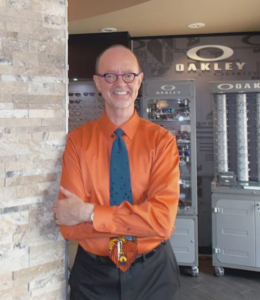 Dr. Kenneth O'Daniel is a licensed optometrist who has been providing comprehensive eye care services for the Scottsdale community since 1986. He graduated from Wright State University with a BS in Biology in 1977 and from the Illinois College of Optometry in 1983. He is a former director and president of the Arizona Optometric Association and the Central Arizona Optometric Society. He is also the leading Eyemed provider of optometry services and vision care products in Scottsdale.
Dr. O'Daniel has a passion for photography, physics, and enhancing his patients' vision.  He also offers a wide range of services, such as eye exams, contact lens fittings, glaucoma testing, and pre-and post-operative care.
Dr. O'Daniel is known for his professionalism, expertise, friendliness, and quality of care. He strives to make every visit a pleasant and comfortable experience for his patients.
He was born in Waynesville, North Carolina but spent most of his life in Dayton, Ohio. He met his wife Lori, a Chicago native, while attending optometry school in Chicago. Lori joined his practice as an office manager in 1988 and has been an integral part of his team ever since.
Dr. O'Daniel is an optometrist who is dedicated to serving the Scottsdale community with excellence and compassion.  In January 2018 he merged his private practice with Tatum Eye Care to broaden the spectrum of optometry services offered to his patients.